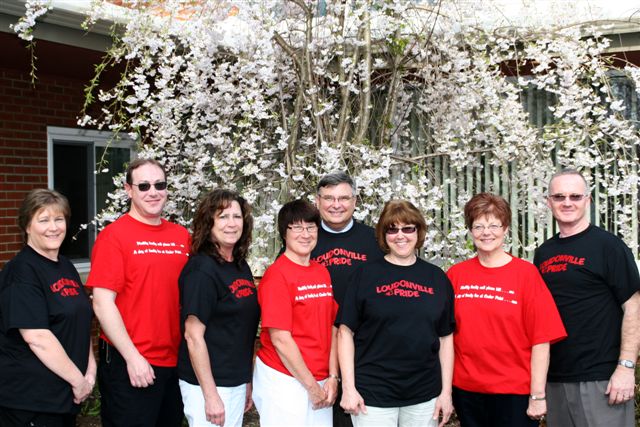 Kettering Raise the Roof Reception
Kettering-Samaritan Health Center has a new roof!
Community supporters, KSHC employees and representatives from SRHS and Samaritan Hospital Foundation gathered at Kettering-Samaritan Health Center in Loudonville on April 14th, to recognize and celebrate the support of community members who contributed to the successful re-roofing of the Kettering-Samaritan building. The new roof has already been put to the test – and passed with flying colors – keeping the building, equipment and staff warm and DRY throughout the snowy winter of 09-10!
Samaritan Hospital Foundation thanks all who contributed to this great community effort to "Raise-The-Roof" on Kettering!
« Back to General News Releases