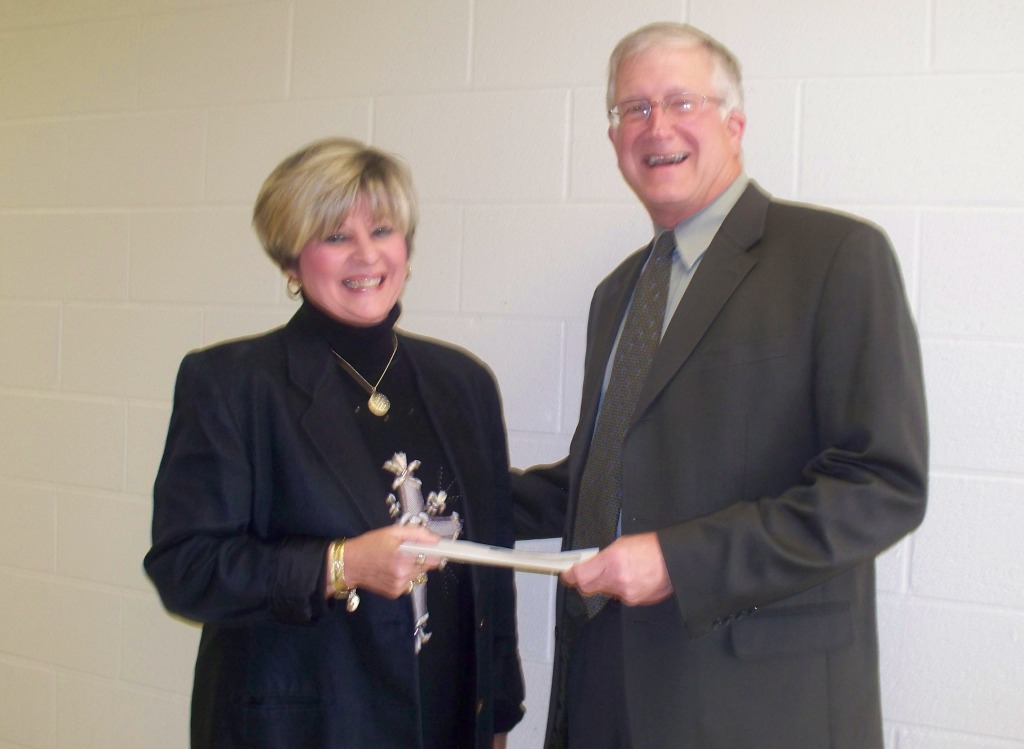 Samaritan Hospital Foundation Helps Support Dale Roy School's Outside Activity Area
SH Foundation presents gift to help support Dale Roy School's Outside Activity Area.
In 2009 adult clients and students of Dale Roy School and the Ashland County Board of Developmental Disabilities expressed the desire to have an Outside Activity Area. Recognizing the need, plans have been designed for an area behind Dale Roy School that would include a paved surface for basketball, volleyball, and other games and activities. To support the interest in and success of bocce in Special Olympics, a bocce court will also be constructed. Also included are plans for landscaped seating for those utilizing wheelchairs. The Program already has a wheelchair swing and students from Ashland University have donated money for outside traditional seating."
Samaritan Hospital Foundation was pleased to be able to support Dale Roy School's efforts to enrich the lives of the clients and students they serve by donating $1,000 in matching funds towards the construction and equipment costs for the Outside Activity Area. Samaritan Hospital Foundation Office Manager and Ashland County Developmental Disabilities Board Member, Mona Campbell, presented the check to Dale Roy Superintendent, Jim Jones.
« Back to General News Releases