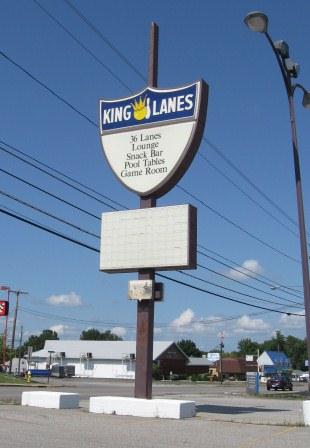 SHF gifts King Lanes property to Ashland City Schools
Samaritan Hospital Foundation and Samaritan Regional Health System collaborate with Ashland City Schools to acquire property for a new bus garage.
The King Lanes property on Claremont Ave. sits in close proximity to Ashland High School and the future site of the new Ashland Middle School. The previous owners of King Lanes, the W.D. and Margaret Miller family of Ashland and the Jane and Royce Jennings family from the Norwalk area, gifted fifty percent of the property to Samaritan Hospital Foundation (SHF) and fifty percent to Fisher-Titus Foundation in Norwalk.
Knowing that Ashland City School District would be in need of a new bus garage, local real estate agent, Rob Ward of Coldwell Banker Ward Real Estate, contacted Samaritan Hospital Foundation about the property. After inspecting the building which housed King Lanes Bowling Alley, it was determined that the structure could be adapted and reused as a bus garage. SHF and Samaritan Regional Health System (SRHS) were impressed that Ashland City Schools were being good stewards of tax payer's dollars by proposing the adaptive reuse of the building. Having no specific need for the building at this time, SHF and SRHS agreed that it would be best to donate their portion of the ownership of the property to the Ashland City School District. This, in conjunction with negotiating a fair price for Fisher-Titus's portion of the property, allowed this project to materialize.
The sons of W.D. and Margaret Miller shared with Samaritan Hospital Foundation that they felt their parents would be pleased that the Foundation chose to put this property to good use, for the benefit of the community, by donating it to Ashland City Schools.
« Back to General News Releases