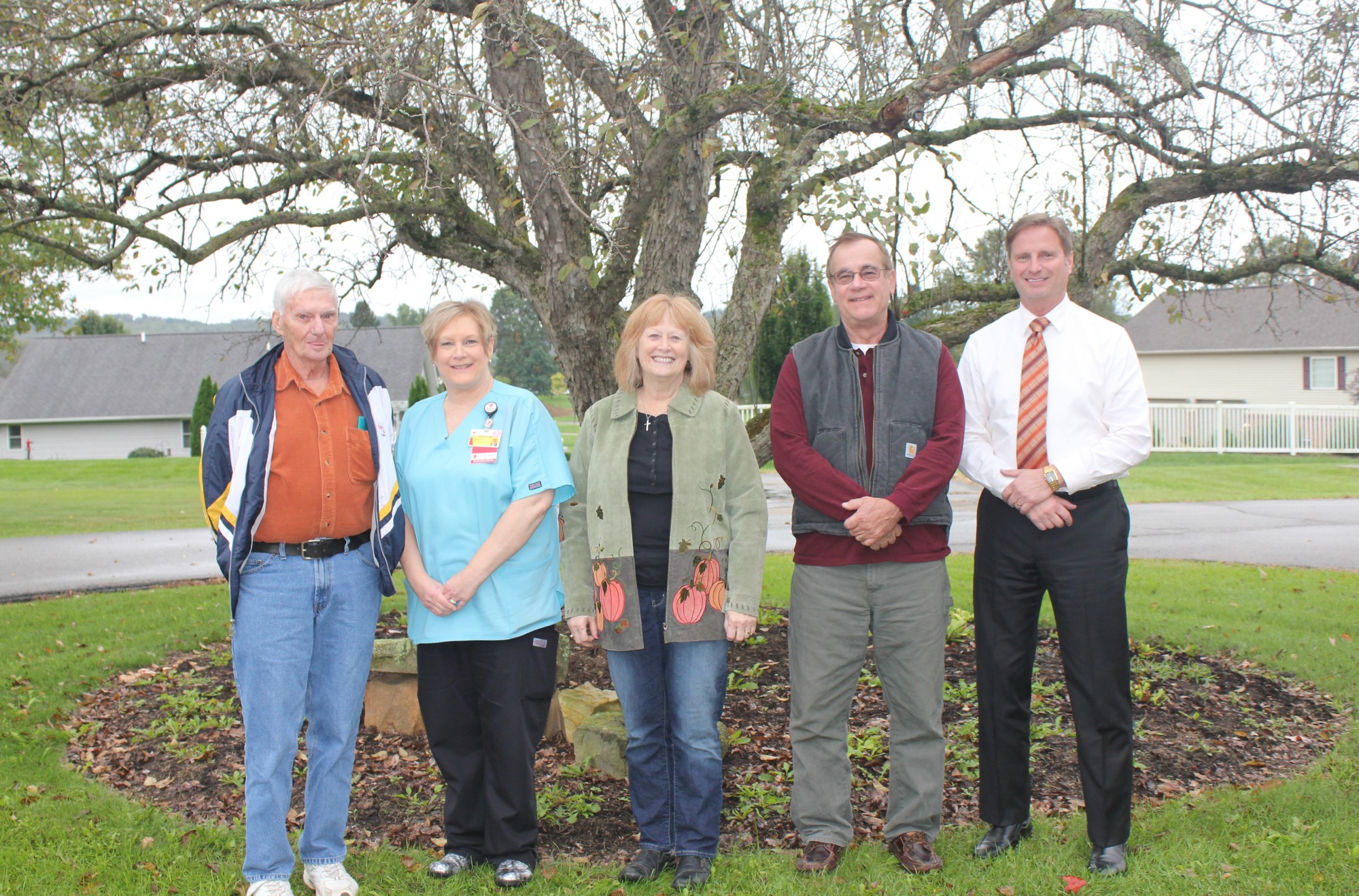 Samaritan Hospital Foundation Grants Benefit L-P Community
Pictured left to right: Gail Hunter – Bikes for Kids, Cathy Conrad – UH Kettering StatCare, Susan Henley Piskur – Loudonville Church Women, Chris Tuttle – Loudonville Mohican Chamber of Commerce, and Curt Young – Village of Loudonville
Five Loudonville-Perrysville organizations received L-P Community Support Awards from Samaritan Hospital Foundation. The awards were distributed by SHF to organizations and programs that promote health and wellness for residents in the Loudonville-Perrysville area.
The Perrysville Firefighters' Association received a $1,500 L-P Community Support Award. The funds will be used to fund the Community Care Assistance Project to provide cardiac care assistance to the public through the purchase of an AED defibrillator for the community Parks and Recreation department, as well as training for park staff and community members on the use of the life-saving equipment.
Bikes for Kids was also selected to receive an L-P Community Support Award for $500, which was presented to Gail Hunter. The organization, made up of community volunteers, provides bikes and helmets for children and adults and promotes bike safety and exercise awareness. The funds will help the organization with the cost of refurbishing used bikes as well as the purchase of helmets.
The village of Loudonville received a $5,000 L-P Community Support Award from SHF to assist with repairs for the village swimming pool. The new improvements will ensure residents who use the pool continue to enjoy a healthy and safe environment. The Award was presented to Curt Young, village administrator for the Village of Loudonville.
Samaritan Hospital Foundation awarded a $1,000 L-P Community Support Award to the Loudonville Mohican Chamber of Commerce to sponsor the annual Mohican 5K Race. All proceeds from the event are used to maintain and improve the Loudonville-Mohican Bike Path. Mohican 5K Race Coordinator, Chris Tuttle, was on hand to receive the check.
Loudonville Church Women, Inc. (LCW) received a $2,000 L-P Community Support Award to help fund the Loudonville-Perrysville Day of Sharing. The annual collaborative event held each December and hosted by LCW, is an opportunity for families in need in the school district to access groceries, coats, boots, winter clothing, toys and other essentials for the holiday season. Last year, 138 families received four bags of groceries, 539 children received a new toy for the holiday, 45 families received handmade comforters, as well as blankets and bedding and other necessities.
« Back to General News Releases