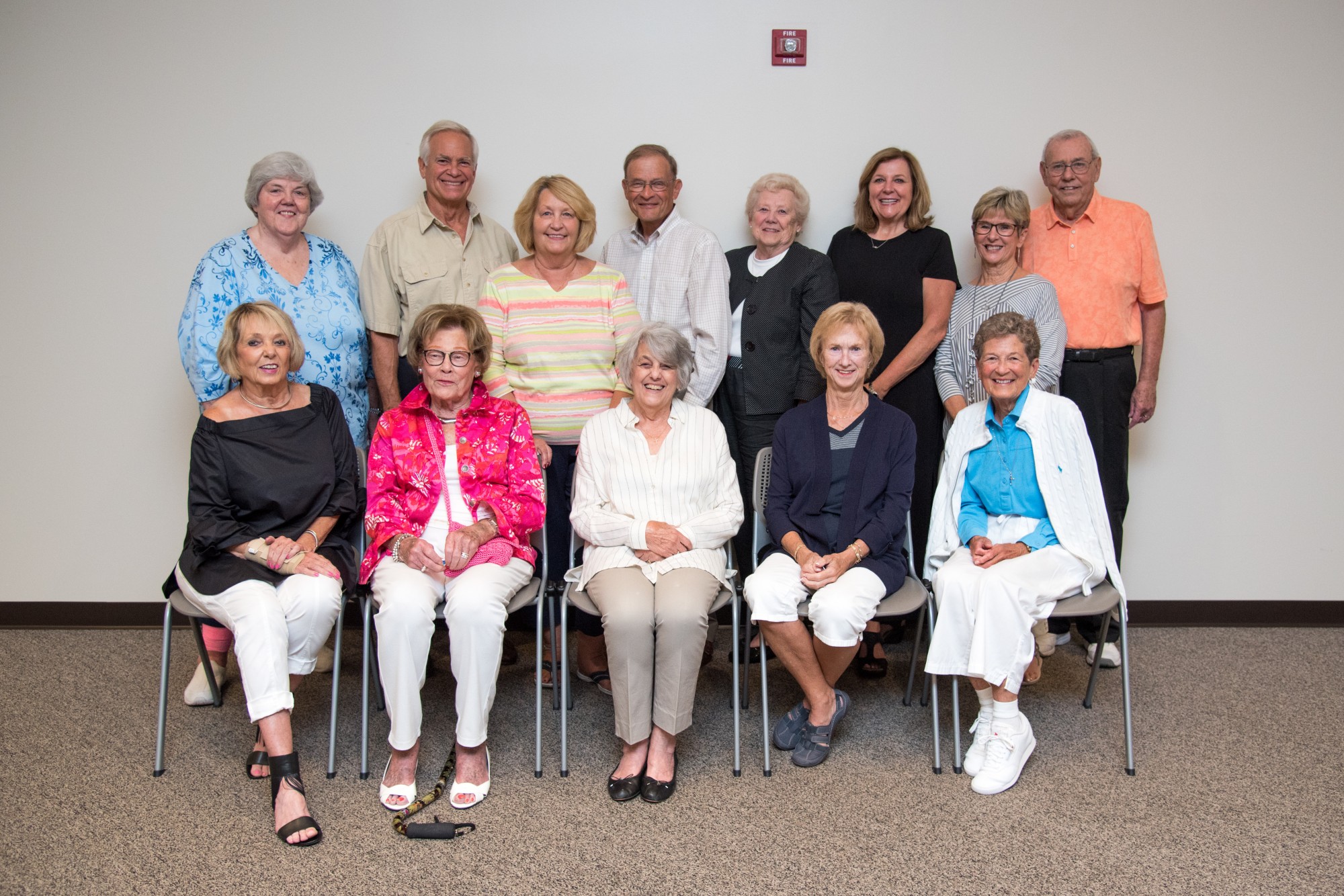 Samaritans Club Donations Matched by Samaritan Hospital Foundation Reach Over $59,000!
On July 18, 2019, members of Samaritan Hospital Foundation's (SHF) annual giving club, founded more than 15 years ago, continued their legacy of giving as they gathered to vote on where the Club's annual donations would best assist the hospital in improving patient quality of care. Included in the 50 members present were members of the Samaritans Club, the Caring Hearts, and the Heart of Giving Circle, which represent different levels of giving within the Samaritans Club.
After hospital managers Jackie Iceman, Rehabilitation Department; Mark Switzer, Laboratory/Radiology Services; Jennifer Willis, Perioperative Services; and Lisa Bushong, Chief Nursing Officer, presented their department's needs, members voted on equipment items for purchase out of the Club's nearly $30,000 in dues, which was matched by SHF.
Combined contributions totaling $59,000+ allowed club members to purchase numerous important equipment items, including: an osmometer for the hospital's Laboratory used to measure the body's water balance during diagnosis and treatment of patients, an x-ray monitor for the Radiology Department, a decontamination triple basin sink used for sterile processing of eye instrumentation for the hospital, and an ultrasound probe and X-Porte update for the Surgical and Anesthesiology Department to aid in the diagnosis of numerous life-threatening events.
Richard Beal, President of SHF, thanked everyone for their continued support of our hospital and the patients it serves.
If you would like to become a member of Samaritans Club in Ashland or Loudonville, or for more information on upcoming events, contact Jerry Seiter at SHF at 419-207-7871 or visit our website at www.samaritanhospitalfoundation.org
10+ year Samaritans Club members were recognized at this year's event. Pictured front row, left to right: Barb Leddy, Judy Ebert, Mary Gault, Brenda Luttrell, and Cuda Ingmand; back row, left to right: Ann Dunn, David Gray, Debby Gray, Phil Myers, Pat Perez, Pam Mowry, Monta Donelson, and Ken Donelson.
« Back to General News Releases