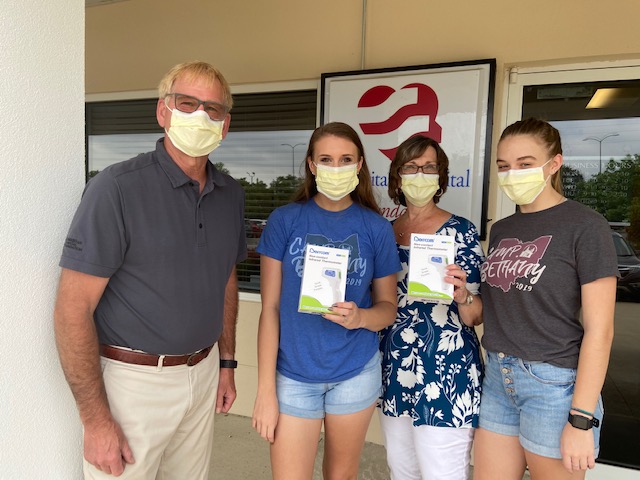 Samaritan Hospital Foundation Ensures Churches Can Re-Open Safely With Grant for Non-Contact Thermometers
As part of Samaritan Hospital Foundation's (SHF) COVID-19 grants, the Foundation is equipping churches in Ashland County upon request with touchless thermometers to cover church entrances as services resume. "Our goal is to give churches the ability to re-open in a safer environment. The non-contact thermometers provide safe and accurate temperature readings in only a second," explains Mona Campbell, Director of Grants and Community Relations for SHF.
If you are a church in Ashland County and have not received notification for a thermometer grant, please contact Mona Campbell at mcampbell@samaritanhospitalfoundation.org or 567-215-7964 to set up a time to receive yours.
« Back to General News Releases