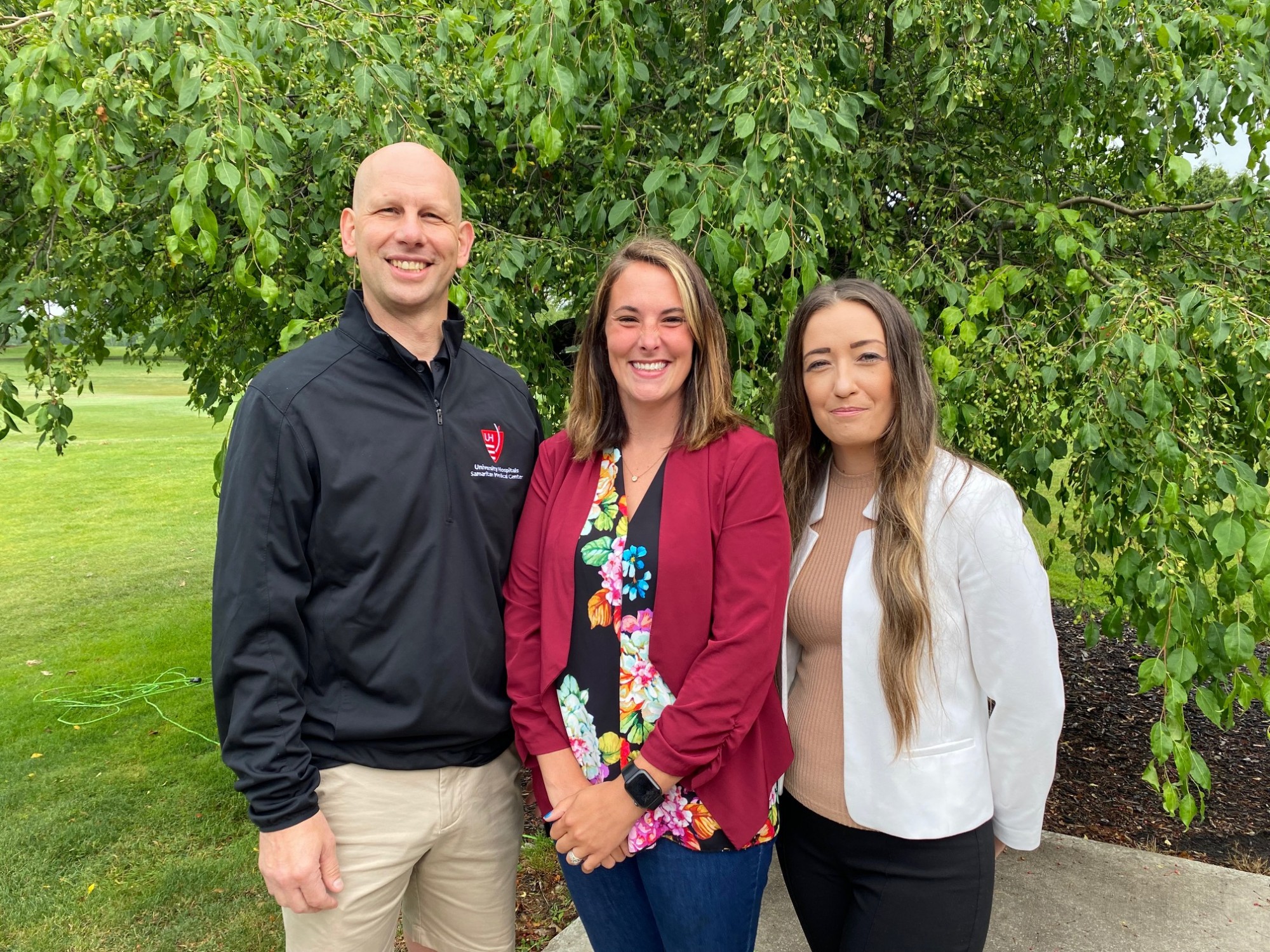 Teams Tee Off for a Great Cause During the 36th Annual Samaritan Hospital Foundation (SHF) Charity Golf Classic
On June 16, twenty-one teams came out in support of a great cause during the SHF 36th Annual Charity Golf Classic. Winning teams included:
Flight A – 1st Place: Ashland ENT, Allergy & Hearing Aid Center – Andrew Stein, Dan Denbow, Chad
Honaker, Scott Green
2nd Place: Simonson Construction Services, Inc. – Dustin Beattie, Chad Emmons, Steve Paramore, Randy Heller
Flight B – 1st Place: Whitaker-Myers Insurance – Chris Vanderzyden, Jake Buckwalter, Seth Buckwalter, Todd Terakedi
2nd Place: Strong Electric, Inc. – Sam Long, Ron Streng, Bob Flowers, Jeff Reep
This year's program started with a heartfelt thank you from Dick Beal, President of SHF, and Jerry Seiter, Director of Annual Giving & Special Projects for SHF, to everyone attending and donating to the Charity Golf Classic.
As part of the event, Mona Campbell, Director of Grants and Accounting for SHF, introduced individuals from community projects and the hospital who spoke about the programs benefiting from the outing, along with matching grants from Samaritan Hospital Foundation (SHF).
Bryan Finger, Director of Clinical Operations, UH Samaritan Medical Center, received $28,000 on behalf of the hospital for an additional ultrasound machine to enable efficient ultrasound access for all departments.
Sunny McCarty, Executive Director of Ashland Church Community Emergency Shelter Services (ACCESS) and Megan Petty also from ACCESS, accepted a check for $20,000 to help maintain the shelter with much-needed upgrades and repairs. ACCESS is a coalition of Christian congregations providing safe, temporary shelter, meals and compassionate assistance to Ashland County women and families needing support to build a more stable future. In one year alone, ACCESS supported 26 families, including 60 individuals and 29 children. To learn more or to make a donation, visit ashlandaccess.com
« Back to General News Releases